Spanish Classes Information
Age: Adolescents and adults

Duration: 2 October 2023 to 22 June 2024

Hours per week: 3 hours per week

Schedule: 10:00 – 13:00

Native teachers (Spanish)

One-to-one or group classes
Didactic material included
Qualified native teachers
Comfortable and modern facilities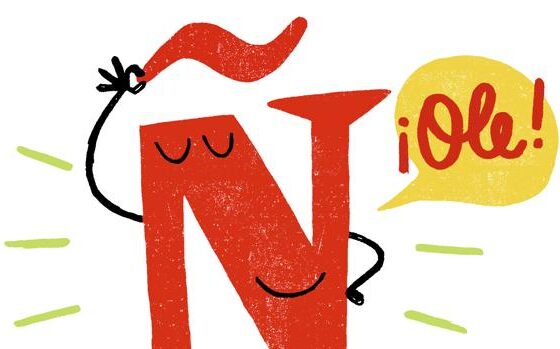 At CBS Language Academy, we offer a wide variety of Spanish courses to students, teachers, companies, groups and, in general, to anyone interested in learning and studying the Spanish language and culture in their own context.
Learning Spanish is always a good opportunity for many reasons. It is the official language in 21 countries around the world, all of which are growing in population and economic power, so it is to be expected that speaking Spanish will become increasingly important. A recent study places Spanish as the second most important language internationally.
Learning Spanish will open many doors for you professionally and academically, as well as helping you to enjoy the work of masters of literature, film and culture whose work you will be able to appreciate in its original language.
*Special conditions for parents of children enrolled at CBS.
In our Spanish courses for foreigners in Seville you will learn to speak Spanish in a pleasant and effective way.
Seville is the quintessential Andalusian city. A vibrant city of joy and knowing how to live, where the culture of flamenco is fully alive. With its monumental downtown and its energetic atmosphere, it has the warmth of small cities and the rhythm of big ones: the perfect recipe for an unforgettable experience.
Few Spanish cities can boast of having as much history, monuments of interest and charming corners as Seville, the Andalusian city crossed by the Guadalquivir river. The importance of the city for centuries and the passage of different civilizations have left a rich legacy that is difficult to match and make up a rich historical center full of possibilities for the visitor. If we add to this the character of its people, the good climate it has and its rich gastronomy, the result is a city that must be visited.
Seville is a city with history, whose importance in the Roman and Arab empires was decisive. Later, during the 16th century, it was considered the capital of the world, just when it began to function as the headquarters of trade with America. As a result, it houses monuments such as the Cathedral, the Giralda, the Reales Alcazares, the Torre del Oro, the Archivo de Indias or the Roman wall, which summarize the vast history of this town. As if that were not enough, Seville also stands out for the value of its Museum of Fine Arts, in addition to other contemporary monuments such as the Metropol Parasol, the so-called 'mushrooms' "Las Setas", giving rise to an innumerable cultural offer.