Ganadores del CBS Writing Club Term 2
Posted by

Categories

Noticias

Date

24 febrero, 2021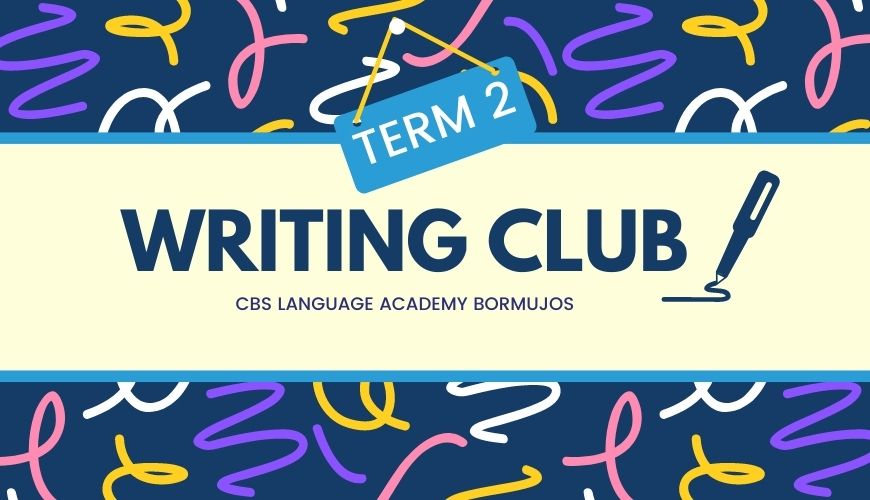 Una vez más, los alumnos de Pre PET, Preliminary B1, First B2 y Advanced C1 de CBS Language Academy Bormujos realizaron un concurso de Writing Club la pasada semana.
Todos los trimestres en CBS Language Academy, organizamos la semana de CBS Writing Club donde buscamos que los alumnos mejoren su capacidad de redacción y conozcan en profundidad la estructura del writing del examen oficial de Cambridge.
En primer lugar, en la primera sesión de la semana el profesor les ofreció una clase especial sobre writing tips para usar en el writing. Hacemos hincapié en practicar modelos de writing en clase,  la estructura de las redacciones, así como facilitamos una gran variedad de useful expressions para usar en nuestra redacción. Posteriormente, en la segunda sesión de la semana realizamos el writing en clase.
Entre todos los writing que el profesor recibe de su clases de ese mismo nivel, se eligen 3 tipos  de ganadores:
Winner – the best composition.
Merit award – most improved writing student (based on autumn exam result).
Dreamer's award – the most interesting story.
Cada profesor elegirá el premio que ganarán los alumnos ganadores del Writing Club, premios como: elegir el topic de la próxima clase, ser el profesor de la clase en una sesión,  elegir donde quieren dar la próxima clase, el juego en inglés que quiera disfrutar en clase, etc.
Los alumnos ganadores del concurso son los siguientes:
Teacher: Mr Ian      Group: PET B1 2D
Winner
Gema Soria
Merit Award
Paula Bellido
Dreamer´s award
Natalia Garcia
Teacher: Mr Ian      Group: FCE B2 1A Adults ,1B Adults ,1C Adults, 1C Teens
Winner
Alba Nevarro
Merit Award
Fran Aguilar
Dreamer´s award
Ana Valladolid
Teacher: Miss Dalia     Group: Pre PET 1A,1B.1C,1D,1E,1F,1G,1H
Winner
Ines Pineda/Esther Macias
Merit Award
Simon Paul Sanchez
Dreamer´s award
Ángela Parrondo
Teacher: Miss Dalia     Group: PET B1 1B
Winner
Ana Perez
Merit Award
Angela Lorente
Dreamer´s award
Marta Borreguero
Teacher:  Miss Amanda    Group: FCE 2A Teenagers
Winner
Maria Cerezo Berruezo
Merit Award
Adrian Caro Escudero
Dreamer´s award
Juan Carlos Ventura Pachón
Teacher:  Miss Emoke   Group: PET 2A,2B
Winner
Francisco Javier Rodriguez
Merit Award
Sara Vega Samaniego
Dreamer´s award
Delia Lopez Rivero
Teacher:  Miss Emoke   Group: CAE C1 1A
Winner
Jorge Jaime Sena
Merit Award
Paula Parra
Dreamer´s award
Maria Angeles Caballero
Teacher:  Miss Esther Group: PET B1 2C & 2H
Winner
Natalia de la PAz & Julia Américo
Merit Award
Blanca Rubio
Dreamer´s award
Álvaro Martínez
Teacher:  Miss Casey  Group: PET B1 1C, 1G, 1D
Winner
Alejandro Reina Nieto
Merit Award
Pedro Gomez Toronjo
Dreamer´s award
Pablo Valentino Aguilar Rubio
Teacher:  Miss Casey  Group: PET B1 2E, 2F
Winner
Laura Dominguez Guzman
Merit Award
Clara Fernandez Carmona
Dreamer´s award
Marcos Rodriguez Perez